Until February 11th 2012 –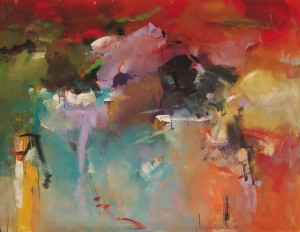 An Exhibition of recent works by Dean Williams who has been living in Switzerland for many years. Creativity and a deep understanding of art in its various forms have shaped his career as a designer, artist and art director during the past ten years, including numerous advertising campaigns as a member of the renowned advertising agency Wirz AG in Zurich. He is now operating his own advertising agency Williams, in Rothrist. He is a cosmopolitan whose drive to expand on existing borders and to build bridges has found expression in his abstract artistic works. Transparency, but also the absence of time and space in his creations, symbolize a consistent focus on a goal, which has always required constant realigning. Numerous exhibitions, both within Switzerland and abroad, pay document to his dynamics and unremitting artistic creativity.
This is Dean's first exhibition in The Middle East.
Previews on Saturday January 14th from 10am- 6pm