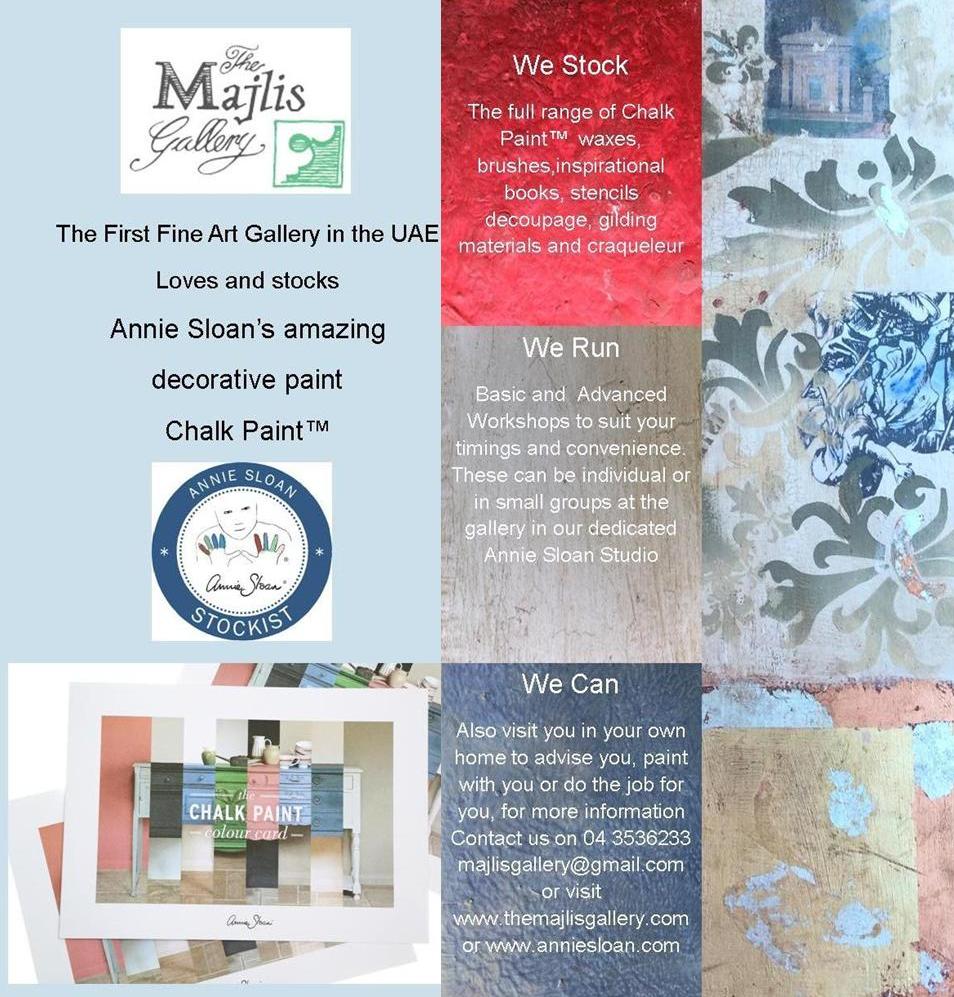 CHALK PAINTTM decorative paint by Annie Sloan.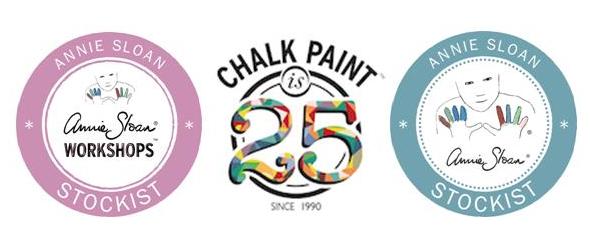 Wonderful products that can save you a fortune with our courses giving you skills for a lifetime.
You can transform old furniture, walls, floors, and even fabrics in your own style in no time at all.
Hosted by our fully trained Annie Sloan specialist Shivani Jadeja courses and timings can be arranged to suit you. Bring 3 friends along and your place is free. We stock all the products and the books so you can leave your course ready for action
Techniques One 450 Dhms [An introduction to the Annie Sloan Method]
Techniques Two 500 Dhms [Including gilding, decoupage and many other special finishes]
For bookings telephone 04 3536233
for full information on all of the products visit www.anniesloan.com
Water Colour Painting with Trevor Waugh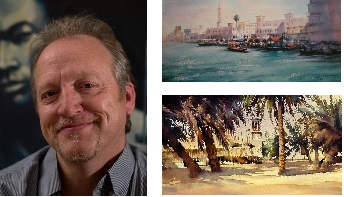 November 12th 13th and 14th
10 am – 4pm
650 Dirhams per day including a light lunch. Book by phone or by e mail
Trevor has had a long association with The Majlis Gallery and is reknown for his ability and love of sharing his vast wealth and knowledge of painting and drawing.
His courses are great fun and full of information for students at every level.
You can get a taste of his humour and style by watching one of his many You Tube videos but there really is no better way to learn from him than joining him at The Majlis Gallery.