Sikka 2019. 16th – 24th of March
The Majlis Gallery is renowned for the wide scope of the artists we represent and the great variety of the materials and genres they work in, for Sikka 2019 we bring together 5 artists and a writer who between them will fill the galleries 4 main exhibition spaces, its beautiful courtyard and surrounding external areas with stunning Art and Artifacts under the title of
Creative Diversity
All the artists will be here for the first week of Sikka to personally introduce you to their work
"Love" Oil on Canvas 90 x 120 by Sophie Walbeoffe
(to see the complete collection click here)
The Amboseli ecosystem is unique. No other place in Africa combines its special hydrology, topography , geology and cultural history. Amboseli National Park in southern Kenya is famous for its views of Kilimanjaro and its iconic elephants. Cynthia Moss has been studying these elephants for the last 46 years, her project is the longest continuous study of elephants in the world.
Sophie Walbeoffe has exhibited regularly with the Majlis Gallery over the last twenty five years having lived in Dubai in the 1980's. Combining their special talents and experience Sophie and Cynthia share the amazing beauty of Amboseli and the elephants in a book with Sophies paintings and Cynthias words. Many of the paintings and drawings will be exhibited and for sale in the Majlis gallery during Sikka 2019 with the book being officially launched at the same time

Caneworks by Peter Bowles Wild flower perfume bottles by Anne Clifton
(to see the complete collection click here)
Glass Manifesto is the Creative Partnership of Peter Bowles & Anne Clifton.
Peter Bowles is recognised as one of Australia's finest makers. Renowned for his technical mastery, his inventive approach to his craft and a dedication to a practice that spans object making, contemporary craft and public art. A prolific and fastidious artist, he has exhibited, lectured, researched and made work throughout the UK, Europe, Australia, Canada and the USA.
Anne Clifton brings an unparalleled enthusiasm and a sense of wonder to her work. Her innate curiosity drives her practice which has taken her throughout Europe, Australia, Asia and the USA. Her commitment, vision and deep regard for community engagement have positioned her as a significant member of the international studio glass movement.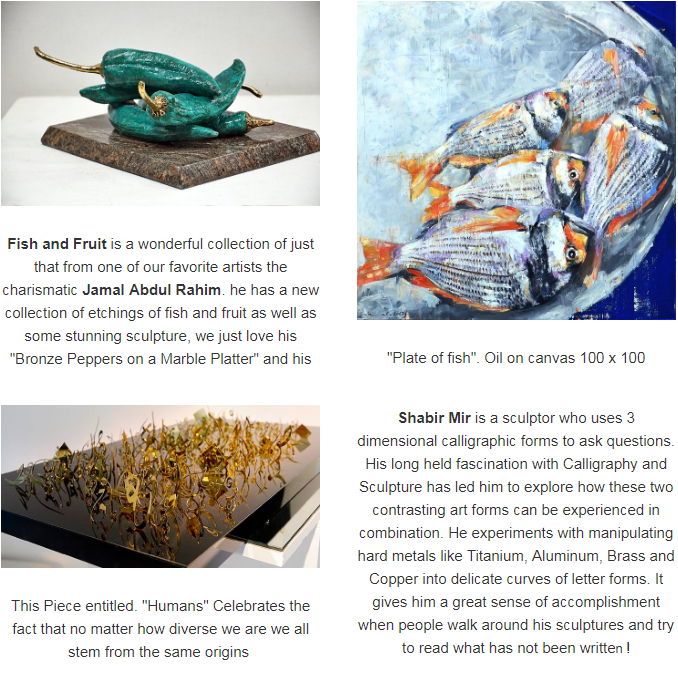 (to see Jamal's complete collection click here)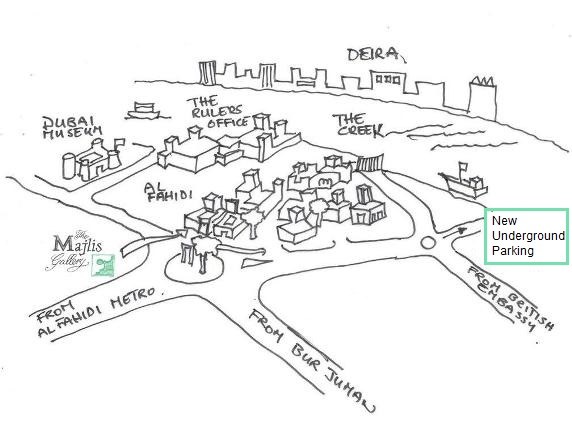 There will be plenty of parking during Sikka in fact there is plenty of parking all the time now just a short stroll away in the new Al Seef area at the bottom of our road.
For more details on Sikka Art Fair 2019 contact