While we're not able to visit our wonderful galleries and museums, let the experts bring the learning journey to your home instead! Meet Rose Balston, Art historian and founder of Artscapes UK, a cultural tour company dedicated to enriching lives through education and exploration of the world of art. With a Masters in Art History and 13 years of lecturing, Rose is passionate and engaging; a regular presenter for SkyArts and the BBC, the perfect guide to demystify art for people of all ages. Through these free video talks, Artscapes Home will deliver the best of London's art and culture straight to you, to inspire, enlighten and lift your spirits. Stay tuned and stay connected with these superb arts and culture talks.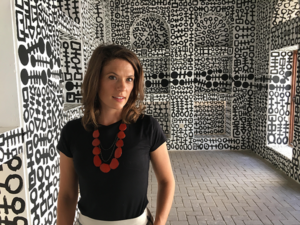 Introducing Artscapes Home

Noli me tangere – Titian

The Deposition from the Cross – Pontormo
Blenheim Palace

Get painting and keep smiling.
Dear everyone we thought that these 4 videos by our very good friend and much loved artist Trevor Waugh would help to fill your days with creativity. Please e-mail us on majlisgallery@gmail.com with photos of your paintings as with your permission we would like to post them on our web site. It's not a competition but every week we have a Trevor Waugh signed limited edition print to give to the 3 best efforts. Get your kids painting too.
Watercolour Camels by Trevor Waugh

How to Paint Figures in Watercolour Part 2 Trevor Waugh

Trevor Waugh Oriental Watercolours 2015
Watercolour : From Sketch to Painting